Workshops
TBA
Entrances, Exits and Stage presence Mini Workshop!
Learn how to make a lasting impression on the audience!


TBA
Zill Workshop!
Valley Wide Rec Park @ Valley Wide Rec Center Saturday Day Class Room!
Zill Workshop
By, Nikkal (Nika)Feyrouz

Zills are an important part of a Belly Dancers world. They are there to compliment the dance, to move the dance, or to be moved by the dance. Zills are essential to any proficient dancer, in that she/he can rely on her/his own music to bring about the dance. This workshop is to help bring that into play for every dancer. If your music fails, the band doesn't show or you want to dance at the drop of a dime… you can rely on yourself!
Isn't that empowering?
Just the thought!
Make your own music to dance to!
Be sure to sign up for this fun informative workshop!
Cost is $10 pre-registered and $15 @ the door to cover cost of materials.
Please have a basic knowledge of zilling before comming to this workshop! Bring your zills and be ready to dance!
Call or Email me to reserve your spot!
Nikkal (nika)(909)908-0927
thedancingbelly@yahoo.com


Dancing While Drumming Workshop
TBA
11:30 till we are done!
Valley Wide Rec. Center San Jacinto CA
Price:
$5 in advance
$8 at the door
Learn to dance and drum at the same time!!!! This is an invaluable ability that can be used when music isn't available, to awe a crowd and just to know in general. Learn how to hold and play the drum while dancing with it!
Come join in the fun!
Call for reservations: Nikkal (Nika) (909) 908-0927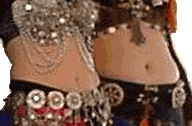 MORE TO COME!
Press to go back to classes main page